---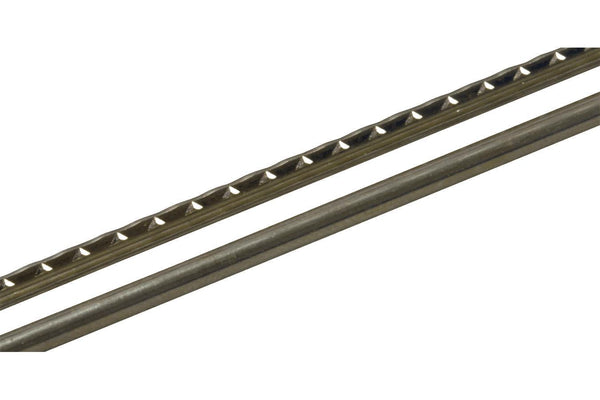 FRET WIRE
NOT'T CUT FRET WIRE TO SHIP,GET A BIGGER BOX
Folkcraft® Fret Wire, Four Feet
As usual, great product promptly delivered at a fair cost.
Folkcraft® Fret Wire, Four Feet
First Dulcimer Project
I recently found an old Dulcimer tucked in a corner of a local antique shop. Thought I could work on it and turn it into a nice, working instrument. It was missing some frets and had a homemade lucite bridge and nut. The strings were corroded and unusable. Folkcraft had everything I needed to restore the Dulcimer. I purchased fret wire, a package of pre-slotted nuts/bridges and new strings. The items are of excellent quality and shipping was very fast. This is my first restoration project and it's coming along well. Now that I've found Folkcraft and its extensive inventory of parts I'm sure I'll be doing more restoration or new build projects in the future.
Fret wire
Great shipping response time!