---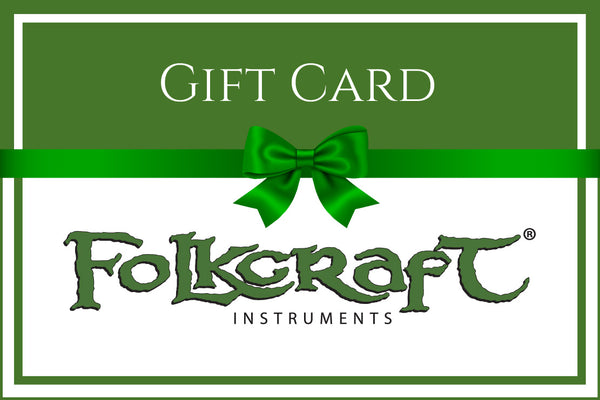 Folkcraft Custom Dulcimer
I cannot be more satisfied with my custom dulcimer. The sound is terrific and resonates for a long time. Very mellow, no break-in necessary. The finish is great and shows the care and expertise Richard used in building it
Easy peasy !
I purchased a Folkcraft gift card for a fellow dulcimer player, friend and mentor. The process was simple with immediate result. The code was in my email within a short time. I printed it and included it in a card but could have just as easily forwarded the email. Easy peasy.
Folkcraft gift cards
I used my gift cards to purchase a set of 3 Nina Zanetti dulcimer tab books for two or more(duets). Great perk for being a loyal Folkcraft customer! You rock Richard, thanks for stocking great books.
I like the personal touch you give. BTW, you have an excellent product
Senior moment
I had the misfortune of committing a senior moment. I forgot to use my gift card as I was busy with alot of other projects. My bad! I was going to purchase a spare set of strings. Drat.