---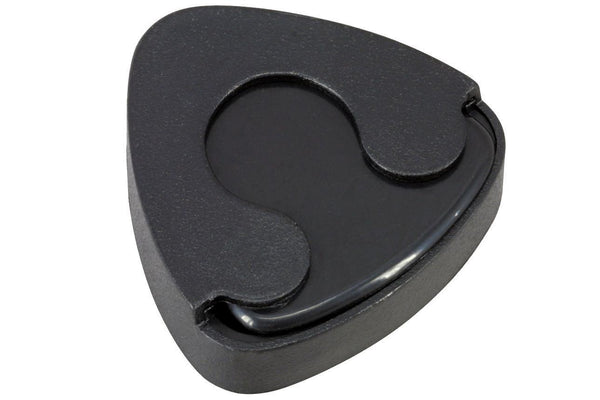 So Convenient!
I highly recommend the Dunlop pick holder. I have mine installed on the strap latches (a wonderful suggestion by Richard Ash) on each of my dulcimers so I have the choice of many different picks right at hand. It is unobtrusive - your audience is unlikely to even see it. Plus you won't have any concerns about your beautiful dulcimer's finish since the pick holder is on the strap and not on the dulcimer itself. (I don't know if the adhesive would affect the dulcimer's finish, but I did not want to take any chances!)
Dunlop pick holder
This Dunlop pick holder is great! I stuck it to the side of my Folkcraft Courting Dulcimer. If a pick flies away while playing, I just reach for a fresh one and keep on going, barely miss a beat!
Handy Little Pick Holder
I had one of these holders on the dulcimer I regularly play. When I received my Folkcraft Chromatic dulcimer, I missed the convenience of having a variety of picks at my fingertips, so I ordered more Dunlop holders for all my dulcimers. Now I am happy.
Not everything needs to hard
So simple. The pics are right there so you are ready to play.
Dunlap pick holder. Are great!
I really do love them. I have them on 4 instruments.
It is great to have a pick when you want to play. With out having to get one out of the dryer. And they hold several picks so you can put different thicknesses, stiffness , whatever. And they are right there. I love mine.