---
Custom Dulcimer
This is an amazing instrument. Beautiful. Such a warm and rich sound. I couldn't be more pleased. Amazing craftsmanship. The Folkcraft crew were amazing to work with. So patient. Made of East Indian rosewood, wr cedar, maple, gabon ebony veneer, Galax back, fishman problend pickup.
Purple Heaven
My new Purpleheart mountain dulcimer is such a beautiful instrument with an amazingly rich tone. Even though I'm a beginner, my fingers glide over the strings effortlessly. I know I'll enjoy playing it for years to come.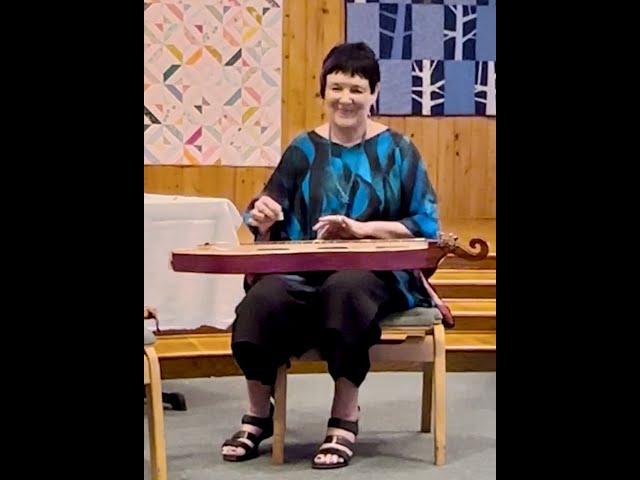 Fishman Pro Blend Pickup
I picked up my Folkcraft Custom dulcimer today, that Richard added a Fishman Pro Blend pickup to. I love it! It sounds great, is easy to use, and is just fun to have. I have 2 Roland amps that can use with my dulcimer. If you're contemplating a Fishman pickup, give it some serious thought.
I love my dulcimer
My Folkcraft dulcimer not only sounds absolutely beautiful but is also just gorgeous to behold. I'm not a great player as yet, though I will say that I've never heard "Oh Susanna" sound quite so amazing in my entire life. I am 100% thrilled with it and look forward to getting better and better with this exquisite instrument on my lap.
Folkcraft® Custom Series Dulcimer, Walnut Body/Spruce Top.
I've been playing mountain dulcimer for a few years but still very much a beginner. This dulcimer is perfect for me, my hands and my abilities yet one I believe will allow me to progress as a player. Thanks Richard for your time and recommendations when I was at the shop! The tone is amazing.