---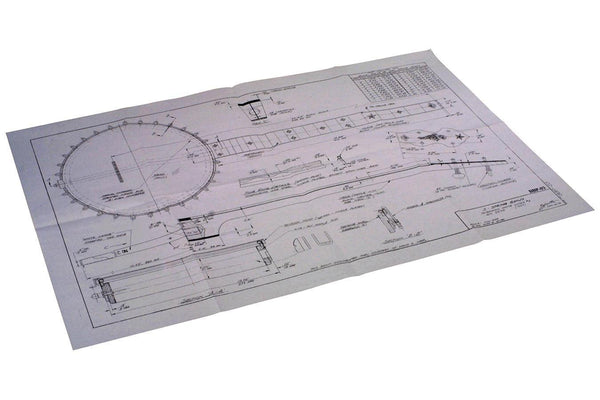 Parlor guitar plan
Nice plan.other plans by Scott offer 2 heal options.spanish and dove tail this plan only offers the dovetail. I think I'm going to change it to the Spanish. I like that connection better. Also you called lt concert parlor and the plan says this is to be used with steel strings as it was drawn after the Lion and healy model Columbus. I think I want nylon strings. I have not started the project yet. I'm collecting up some parts and I guess it's my option to change it the way I want. I do like the size of it. I will know more later after I've built it. I do plan on using this plan but I may alter it.
Thank you!
3/4 Size Acoustic Guitar Plan
Traditional Hourglass Style Mountain
I have just started using the plan. Very detailed with easy to read diagrams to follow. Thank you Folkcraft
Clear Full-size Plan
I've constructed two dulcimers in the past, one a teardrop style and the other a 13/14 Hammered Dulcimer. Although they both turned out beautiful, it would have saved time to have clear, detailed plans like this one. I'm looking forward to making one this fall.