---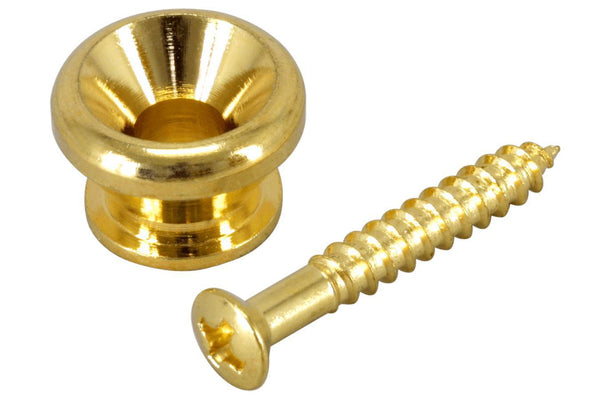 Strap button, black finish
Very pleased with this purchase. Gave my dulcimer a quality look while adding confidence that my instrument was secure in my lap while playing.
Exceptional customer service
New customer. I was treated as if I have been a long time customer. Time was taken to answer "newbie" questions as simple they may have been. Quick and efficient order processing and delivery.
Best strap buttons out there.
These are just great buttons. Best quality out there!
Lovely and high quality buttons!
The buttons are bright and shiny and very high-quality. They look nice on my instruments and match the gold tone on my tuners.
Great Buttons!
They are well made, metal, secure on your instrument. Very reasonable price. There is also a video of how to do it on their website.